Combining a café, a shop and a pottery studio, visiting Les Faiseurs is to immerse yourself in the world of ceramics . Have your coffee in a handmade cup, shop for local ceramics in the boutique, observe the apprentice potters, or show off your talents with a ceramic painting activity!
Painting on ceramic
In our café area, we offer ceramic painting activities. What sets us apart? We avoid standard pieces and instead offer you a selection of unique ceramics, handmade by local artists.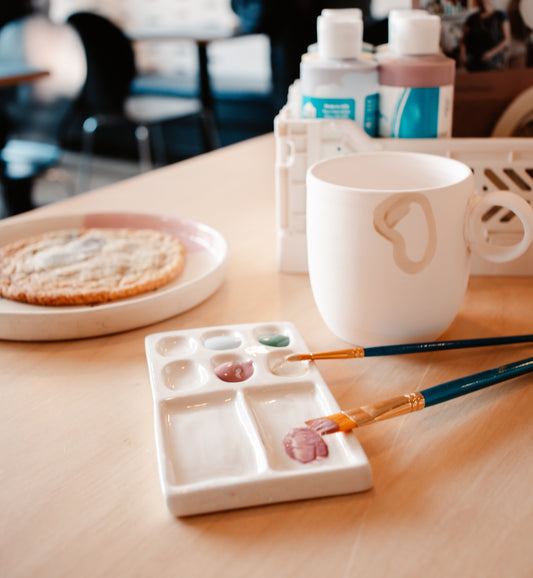 How it works

The pieces offered are handmade by ceramic artists, because we like to showcase their work. Just choose the piece and the colors from our selection and paint it to your liking. Once the piece is completed, our team takes care of the firing and the enameling in transparent. The part will be ready a few weeks later.

The ceramic painting activity is done without reservation, during the opening hours of the café-boutique area, and is well suited to young and old.
Prices

All the necessary material is provided for the ceramic café activity: colors, brushes, masking tape, small explanatory sheet, etc. Rates vary from $45 to $68 depending on the piece that you select.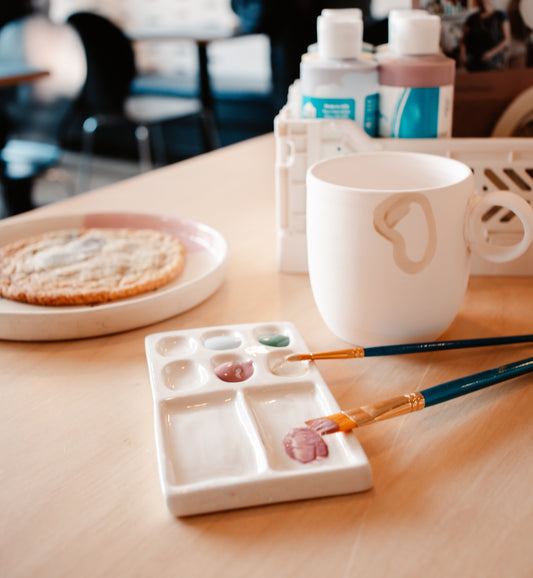 Learn pottery during an introduction workshop or perfect your skills during a session class over several weeks. Whatever the formula, we want you to have a memorable experience in a pleasant place, with a good coffee in hand!